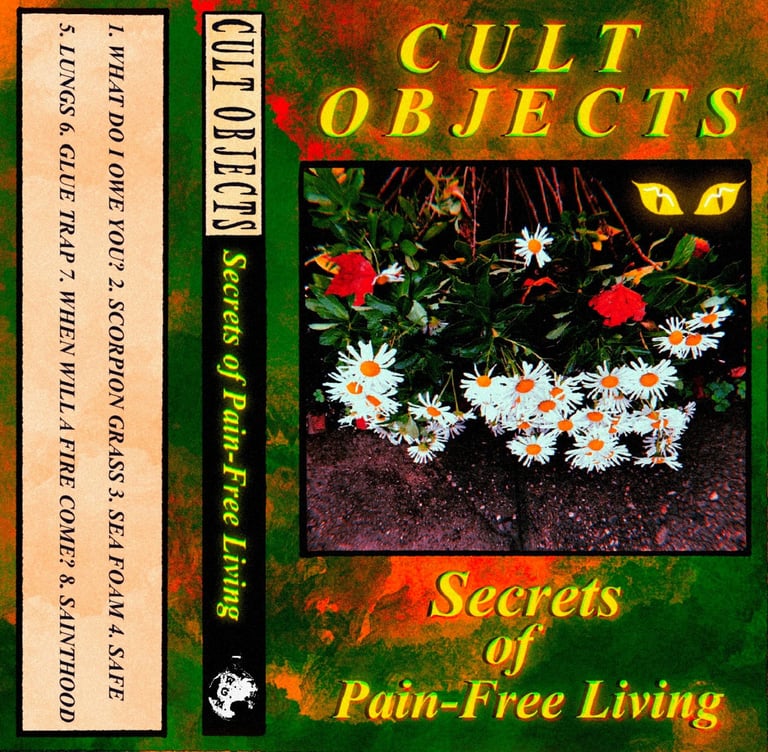 CULT OBJECTS "Secrets of Pain-Free Living" pro-tape
Releases July 7th!
Energetic, spunky, fuzzy, sincere, finesse. These all immediately came to mind the first time I heard Cult Object's new album presented here as a cassette. So much more than a mere Post-Punk band, Cult Objects have some sporadic shoegaze tones with the energy kicked into overdrive, with some garage and even a dash of grunge peppered in. Lauren's lyrics are some of the most sincere and relatable that I've come across in forever, they cut deep and weigh on your heart and mind
This tape is limited to 100 copies, 25 are housed in a purple case, while the remaining 75 are encased entirely in green.
PURPLE TAPE IS SOLD OUT
https://worldgonemadrecords.bandcamp.com/album/cs-secrets-of-pain-free-living